love and luxuryFull Moon Garden Hotel
Full Moon Garden Hotel is an unparalleled, visionary luxurious Hotel located in the optimum setting at Katunayake. Situated near the Sri Lanka's largest international airport its setting provides with the most optimum choices to its customers.
This idyllic modern Hotel consist of  53 rooms with spectacular views and facilities which include a garden bbq, café, restaurant, laundry facilities and private parking area. In addition, the hotel desks also co-ordinates on request airport & hotel transfers. It is further equipped with modern staff dedicated to help and to ensure the guests have a comfortable stay at the hotel and to make sure that they are left with commendable memories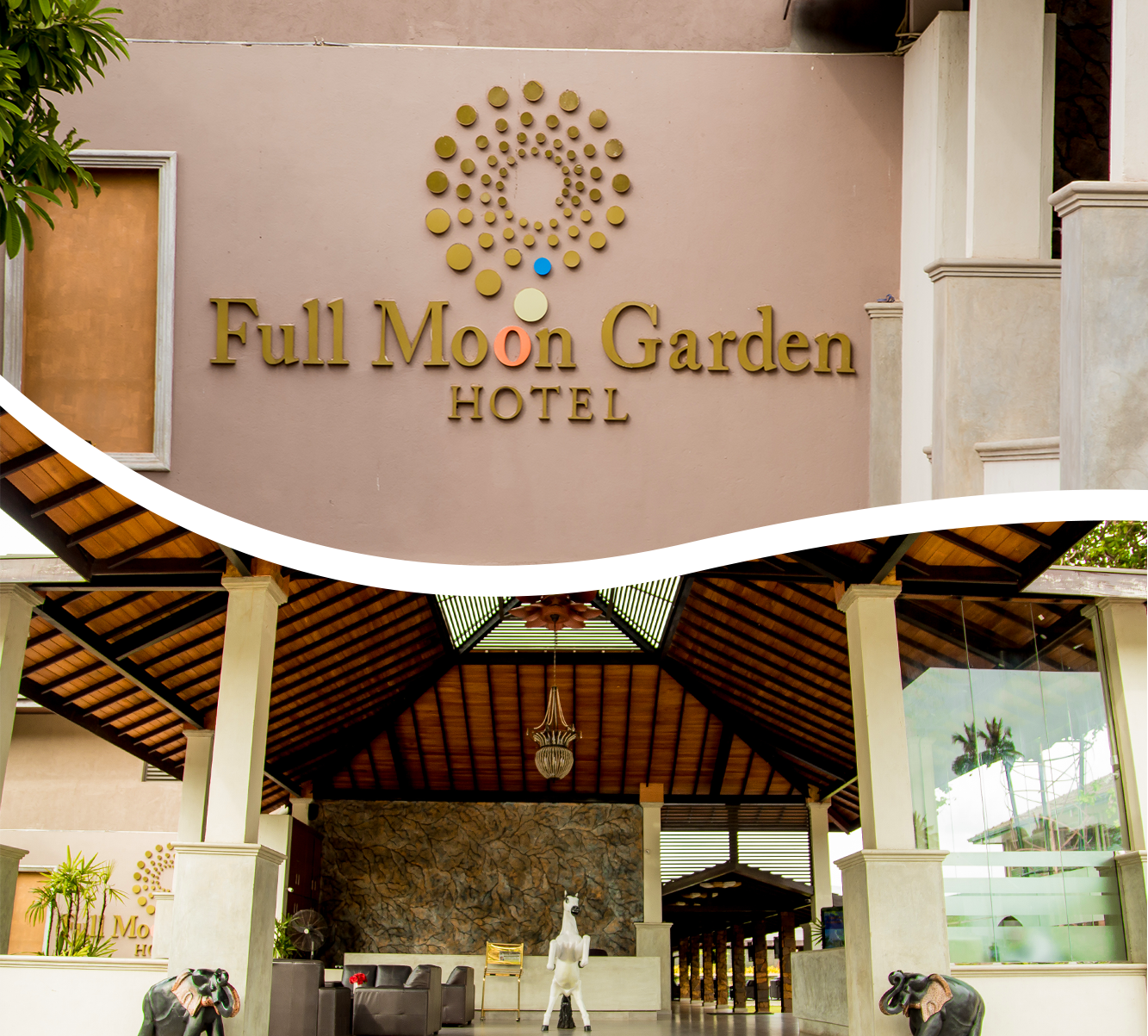 Location & Access
Full Moon Garden Hotel is situated strategically in the heart of Katunanayake iwthin just minutes away from the Largest International Airport of Sri Lanka, the Bandaranayake International Airport and the southern Express Highway. Allowing our guests to quickly revert to any place of their choice. The strategic location that we are situated allows us to cater to our guests from the airport as well as enabling us to be the best place in town for weddings, corporate gatherings and all other type of activities given the mobility factor.
love and luxuryThings to Do !
Full Moon Garden hotel is equipped with many fun loving activities to ensure that the guest has the best ever experience possible. The Hotel is equipped with a mesmerizing pool with all fun activities to complement a well deserved holiday. Poolside BBQs, live corners, buffet activities complement this better.
We take immense pride in our banquet halls. Furnished with glamorous settings which complements the exact definition of Luxury, our banquet halls together with our nourishing staff provides the best possible experience a host could ever present to its guests. Our banquet halls namely "  sdasds" and "asdas" can comfortably accommodate 500 to 2000 members respectively on any given day.
Along with the picturesque settings that compliment the true meaning of a gracious host we compliment our guests with the best culinary experience that they may ever have. Beyond the ordinary boundaries, we present a diverse variety of culinary experiences to the client to beautify his experience of us.
Enjoy with UsOur Facilities